Free family fun at Super Science Saturday
Highlights include wizards shows and weather activities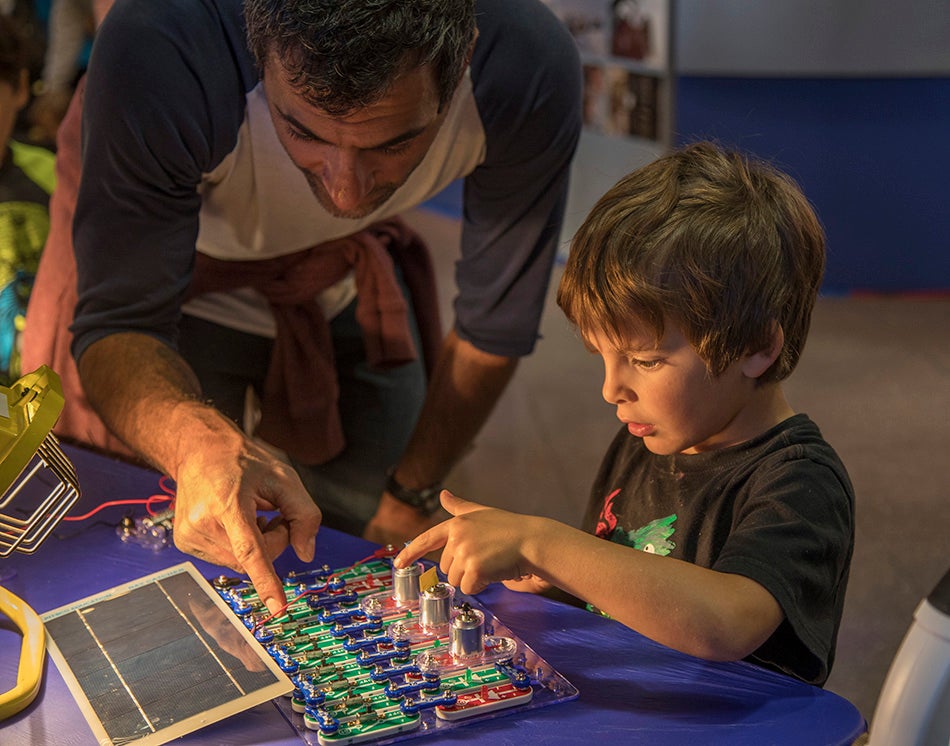 Come learn about "Air Everywhere" at this year's free Super Science Saturday event on Nov. 2 from 10 a.m. to 4 p.m. at the National Center for Atmospheric Research (NCAR) Mesa Lab in south Boulder.
The event will showcase hands-on activities and demonstrations of topics including air pressure, sea ice, solar activity, and flight. There will be special wizards shows exploring gas in our atmosphere, weather balloon launches, and opportunities to visualize weather and climate data in augmented reality. Along with NCAR scientists, exhibitors include Colorado State University's Little Shop of Physics, the National Renewable Energy Laboratory, the National Ice Core Facility, and the Doppler on Wheels radar truck.
"This year we're highlighting the air that surrounds us, on which we depend," said Tiffany Fourment of the UCAR Center for Science Education. "But we also have our traditionally popular activities for children and entire families to enjoy." UCAR is the University Corporation for Atmospheric Research, which provides education and research services and manages NCAR under sponsorship by the National Science Foundation.
Snacks and lunch items will be available for purchase in the cafeteria.
Details:
What: Super Science Saturday
When: Saturday, Nov. 2 from 10 a.m. to 4 p.m.
Where: NCAR's Mesa Lab, 1850 Table Mesa Drive, Boulder
Who: Activities for the entire family, with events especially focused on children ages 6 to 12
Cost: Free
More information: https://scied.ucar.edu/super-science-saturday