Profile - Kim Agado
Keeping track of RAL's assets
In Random Profile, we interview a stochastically selected staff member about his or her life at the office—and outside of it.
Kim Agado
Lab: RAL
Job Title: Division Property Administrator
Years at NCAR: 4
Fun Fact: Is a fan of Zumba, the Latin American dance fitness program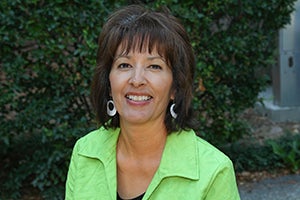 Your job is to track all of RAL's property assets. What does that mean? We have three different types of assets. There are fixed assets, which are items that cost more than $5,000. We have sensitive property, which includes items that fall under the $5,000 mark. And then RAL has its own internal assets. Currently, RAL has more than 1,800 pieces of equipment that fall under these three definitions.
You must be highly skilled with spreadsheets. I am. We use Navicat software to interface with a MySQL database. I track all incoming equipment that's purchased, internal moves, and scientific equipment that travels across the world. I also track and document anything that's going to be disposed of or donated. I'd like to give credit to our student assistant, Jose Rivas, who helps me with these duties. He's really fantastic and we are fortunate to have him.
What's a typical day like? I spend a lot of time on the computer with the database. However, I also do hands-on inventories of equipment. RAL currently has the largest amount of fixed assets for a single division—582. UCAR requires us to do an inventory of all fixed assets every two years.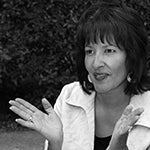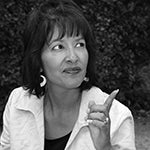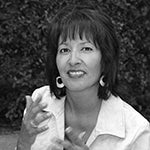 If you could have a piece of magical equipment to make your job easier, what would it be? I already have it. We were fortunate enough to obtain our own scanner and Jose had time to sit down and figure out how to use it. He and a systems administrator set it up to sync the results with our database. Now, we're able to take the scanner room to room, scan the barcodes on all equipment, and then upload the results onto the computer.
You started working at NCAR in 2007, which makes you a relative newbie. What attracted you to the organization? I was on a field trip with my son, who at the time was in third grade. They were doing a trip to the Mesa Lab and I went along as a parent volunteer. When we walked in, I got a really good feeling. I thought, "This seems like an awesome place to work." About four months later, I was looking through the classifieds and saw an opening. I feel very fortunate to come here every day and work with a great group of people. And I love that NCAR is such a family-oriented place. There are some workplaces where you have to choose between work and a family, but NCAR brings them together.
Speaking of family, let's hear about yours. My husband, Fred, and I have two children—a 13-year-old son named Michael and an 18-year-old daughter named Alyssa. Alyssa just graduated from Silver Creek High School in Longmont and will be attending CU-Boulder's Leeds School of Business in the fall. She works here as a casual in SOARS. Michael is an athlete and keeps us very busy. He recently ended four months of intense competitive baseball, which had us traveling up and down the Front Range and to Wyoming. We're a sports family—we like to watch the Broncos, Rockies, and Nuggets. My husband and son are also Dallas Cowboys fans since my husband is from Austin.
What happens when there's no game on? I enjoy reading. I love to just grab a good book and go into the sun room.  And I love walking, especially in the rose garden in Roosevelt Park in Longmont. In order to maintain balance, I spend quiet time praying and meditating.
You are a rare species known as a Colorado native. Tell us about your roots. I was born and raised in Longmont and have always lived in Boulder County.My dad was born in Niwot, and my grandfather was a coal miner in Erie. My mom was born on the Pine Ridge Indian Reservation and relocated to Longmont in 1955. She speaks Lakota and I would love to one day speak it. It's a language that's dying off.
You've probably witnessed lots of changes in Longmont over the years. When I was growing up, Longmont had probably about 35,000 people, or less than half of what we have now. But surprisingly, we had a lot more entertainment back then. We had three bowling alleys, three movie theaters, a drive-in, and two different teen dance clubs. The environment was a lot more conducive to families. Now there's not even one arcade in the whole town.
If you didn't work at NCAR, is there something else you'd really like to do? Interior design. If I could walk into some place and be told, "Kim, here's your budget and here's what we want," I would just love that.
July 19, 2011