Statement on Reductions of Programs at NCAR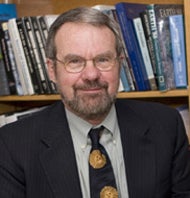 Richard A. Anthes, UCAR President. [ENLARGE] (©UCAR, photo by Carlye Calvin.) News media terms of use*
BOULDER—The National Center for Atmospheric Research, like many universities and other research institutions in the United States, continues to face extraordinary budget pressures, due to the decreases in real terms in federal funding for science. Over the past five years NCAR has had to lay off approximately 55 people and have lost another 77 positions due to attrition, totaling roughly 16% of NCAR positions, because of sub-inflationary NSF funding and decreases in other agency support. NSF and all of the government agencies that support science have faced similar budgetary stringencies. Over the past five years we have had to make painful cuts in all areas of our scientific and facilities programs—including climate, weather, atmospheric chemistry, solar physics and certain computational and observational facilities and services. In addition, this year we have postponed all UCAR and NCAR raises from FY08 to FY09. Despite these negative impacts, NCAR, together with the UCAR Board of Trustees and the National Science Foundation, have worked to support important priorities in computing, observing facilities, modeling, and other areas that are essential for a national center. Unfortunately, this year we are projecting a shortfall of $8 million (about 10%) in our NSF base budget and must plan for a worst-case shortfall next year of roughly $10 million.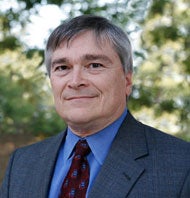 Eric Barron, NCAR Director. [ENLARGE] (©UCAR, photo by Carlye Calvin.) News media terms of use*
NCAR is continuing to take actions to address this shortfall, including reducing the NCAR director's reserve to zero for the coming year, reducing the number of administrative positions, and making additional program reductions. On August 4 we made the difficult decision to close the Center for Capacity Building. This action was not taken lightly, but the budget shortfalls are so severe that every additional budget cut impacts high-quality work in some area of NCAR's contributions to society.
We are working to increase the resources available to the community, including NCAR, and we remain committed to a scientific program at NCAR that integrates societal needs with research in the atmospheric and related sciences. UCAR, along with other partners including the American Meteorological Society, is developing transition materials for the next administration and Congress on what our nation needs to become more resilient to severe weather and climate change impacts and these will be available soon. We urge the community to support our efforts to reverse the prolonged decline in science budgets in the United States.
—Rick Anthes, UCAR President
—Eric Barron, NCAR Director