Scientists detail the effects of climate change on extreme weather in North America
Boulder—A scientific assessment that provides the first comprehensive analysis of observed and projected changes in weather and climate extremes in North America and U.S. territories was released today by the U.S. Climate Change Science Program (CCSP) and the Subcommittee on Global Change Research.
Among the major findings reported are that droughts, heavy downpours, excessive heat, and intense hurricanes are likely to become more commonplace as humans continue to increase the atmospheric concentrations of heat-trapping greenhouse gases.
The report is based on scientific evidence that a warming world will be accompanied by changes in the intensity, duration, frequency, and geographic extent of weather and climate extremes.
The CCSP report was co-chaired by Tom Karl, director of NOAA's National Climate Data Center in Asheville, North Carolina, and NCAR senior scientist Gerald Meehl.
"This report addresses one of the most frequently asked questions about global warming: What will happen to weather and climate extremes? This synthesis and assessment product examines this question across North America and concludes that we are now witnessing and will increasingly experience more extreme weather and climate events," says Karl.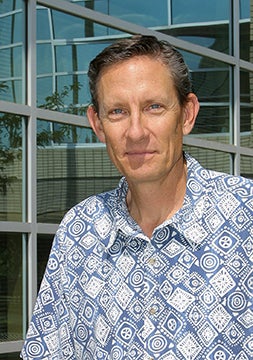 Gerald Meehl. (©UCAR, photo by Carlye Calvin.) News media terms of use*
"We will continue to see some of the biggest impacts of global warming coming from changes in weather and climate extremes," says Meehl. "This report focuses for the first time on changes of extremes specifically over North America."
Other authors of the report include NCAR scientists Gregory Holland and Linda Mearns. Holland was among the lead authors of Chapter 2 on "Observed changes of weather and climate extremes." He and Mearns were also on the team of lead authors for Chapter 3 on "How well do we understand the causes of observed changes in extremes, and what are the projected future changes?"
The Intergovernmental Panel on Climate Change previously evaluated extreme weather and climate events on a global basis in this same context. However, there has not been a specific assessment across North America prior to this report.
The full CCSP 3.3 report, Weather and Climate Extremes in a Changing Climate, and a summary FAQ brochure are available online from the U.S. Climate Change Science Program.
More information is also available in a news release issued by NOAA today.